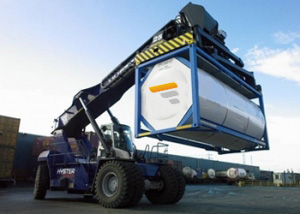 Fleet:
Effepierre manages an important fleet of tankcontainers allover Europe, potentially above 3000 units and serves leading firms of the European chemical world.
The organization is constantly engaged in a controlled growth and is willing to contributes to the reduction of vehicles on the road, promoting intermodal solutions where possible (road-rail , road-sea).
– more than 3000 tank containers mono-compartment, of mt 7.15 and 7.82 inox steel 316 L, heatable by steam or electrically.
– more than 150 tank containers multi-compartments inox steel 316 L for multipurpose loads (mainly with compartments of 7500 ltr/15000 ltr/7500 ltr).
Liquid Logistics
Our Liquid Logistics Division is specialized in the forwarding of liquid product both with intermodal tankcontainers, as well as with Road-Tanks, equipped of the most innovative and modern technologies at the service of the chemical industry.
Thanks to the international cooperations, Effepierre is able to have access to the coordination of a fleet of more than 3000 tankcontainers and hundreds of Road-Tanks allover Europe.
Liquid products are transported with equipment of different compartments to positively respond to the needs of the customers.
Dangerous Product
Effepierre Logistics is coordinating an important number of shipments of goods ADR classified.
All vehicles managed can carry ADR goods. All the staff regularly attends courses on management of dangerous goods, driven by the experience of our ADR consultant.
This activity is one of the great strong points of the organization of Effepierre that has gained in the years the trust of the major players of the productive world.
The countries served: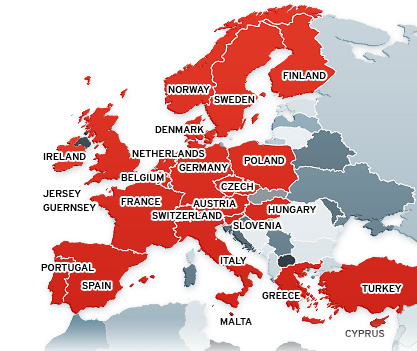 Effepierre Intermodal Logistics, daily contribute to the reduction of the harmful emission into the atmosphere.